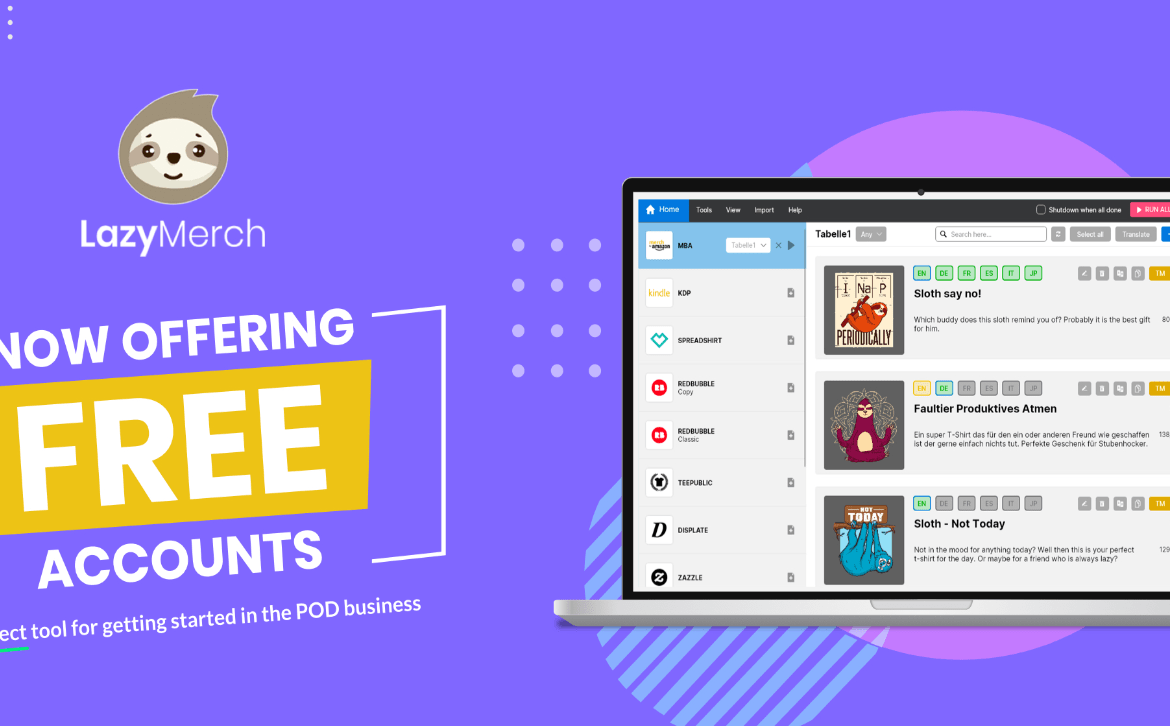 Free Accounts Out Now
LazyMerch can now be used for free. Ideal to get started in the POD business, our free accounts allow up to 50 uploads per platform and per month.
The tool shows you the current status of your upload limits and resets the number of possible uploads every month.

We know that it is not immediately possible or economically viable for everyone to get a LazyMerch subscription. That's why we support you with a limited free membership, so you can also enjoy an innovative and user-friendly upload automation tool like LazyMerch.

If you have any questions, wishes or suggestions for improvement, you are welcome to contact us, just like any other customer. You can do that in Discord, on Facebook or the chat on the website. Your start may be facilitated by some articles on our helpdesk help.lazymerch.com.
We hope you like the possibility of free use and wish you a lot of fun uploading.
Requirements:
Only one Free Account per user and device allowed. Virtual servers or VMs are excluded from use. We reserve the right to permanently block accounts, users and their devices and deny the use of our service if there is a suspicion of misuse of our services.
You can get it here