Probably the most powerful upload automation tool in the world for the Print on Demand business.
What we do
LazyMerch is an upload automation tool for the print on demand business where you can upload designs to the marketplaces of POD providers.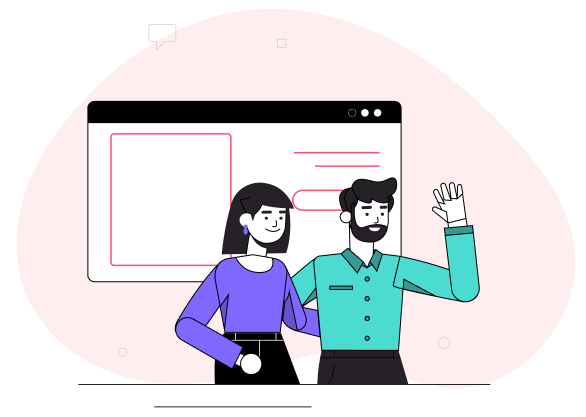 We help you to be efficient
Uploading designs is a very monotonous and repetitive task. You could use this time much better to grow your business. LazyMerch takes the uploading task off your hands and gives you time for more important things.
Top platforms we support
these are the platforms you can currently upload to with LazyMerch. The tool allows you an easy start on platforms where you have not uploaded anything yet.

We have got tons of features you
will love !
these are some of the features when it comes to what our tool can do to help you
Why we're in the lead
we provide smart and innovative solutions to reduce workload and simplify processes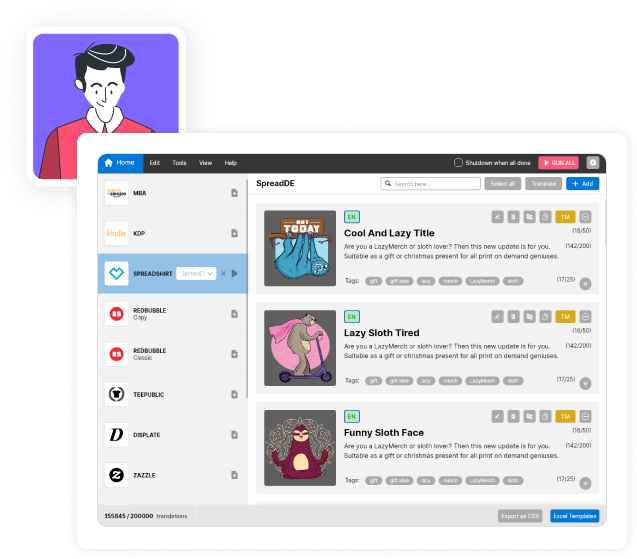 Your time saving is our goal
We offer fast customer service and do everything possible to support you with your requests.
We offer the automatic adaptation of your designs for all respective providers… We can also turn your PNG design into a book cover on request!
We convert feedback quickly and implement meaningful suggestions for features. As a user you are always involved in designing our tool and what it should be able to do!
User friendly design for multiple
operating systems
Unified and easy-to-use tool for use on multiple devices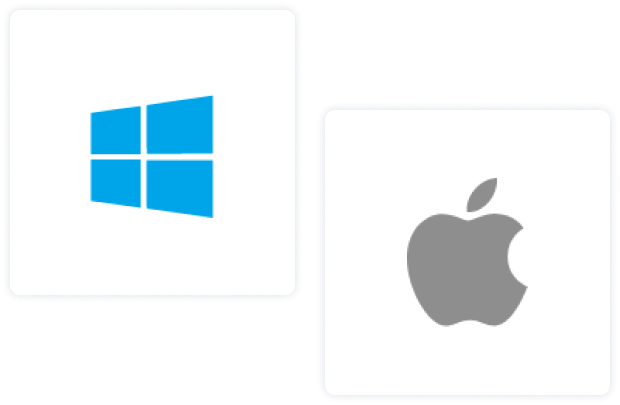 We support windows and mac
When using LazyMerch one is hardly restricted. The upload automation tool works on Windows and MacOS devices with almost any resolution.
Trustpilot Reviews
Read what other users love about our tool. Everyone knows that the faces are not the real ones but the review texts are! We are also happy to receive your feedback.
"The tool makes the upload process much easier. I am very satisfied with the tool and can recommend it to everyone. The support is also very good."
"For the price, there is nothing better available. It saves a lot of time and the Support is great! No matter if for Print on Demand (T-Shirts) or Notebooks, I have only heard positive about it so far. "
"Simply a must or every Shirt seller! For a small price you receive an extremely time saving tool and the costs are made up for super quickly! I can only reccommend LazyMerch! The Support is also as fast as lightning and very helpful."
LazyMerch makes it easy for me to upload to any Print on Demand site. It's just a wonderful tool that's always up to date with incredibly good and fast support. For the current price, according to my opinion, the best tool currently available on the market. I can only recommend it to anyone.