Merch by Amazon Automation
After you finally managed to get out of the first tiers at Merch by Amazon you realize pretty quickly that is quite an effor to upload all designs manually. The question of Merch by Amazon automation arises quite quickly.
Since 2018 we have been developing the best automated upload solution for merch by amazon. But by now it's much more than just an automated upload solution. Here just a few samples…
With LazyMerch's innovative UI you are able to quickly add and upload designs. Whether you load the files via an Excel sheet or ad them via our AI is up to you. Of course you can also duplicate products and easily customize them if you have many designs for a niche that are only slightly different.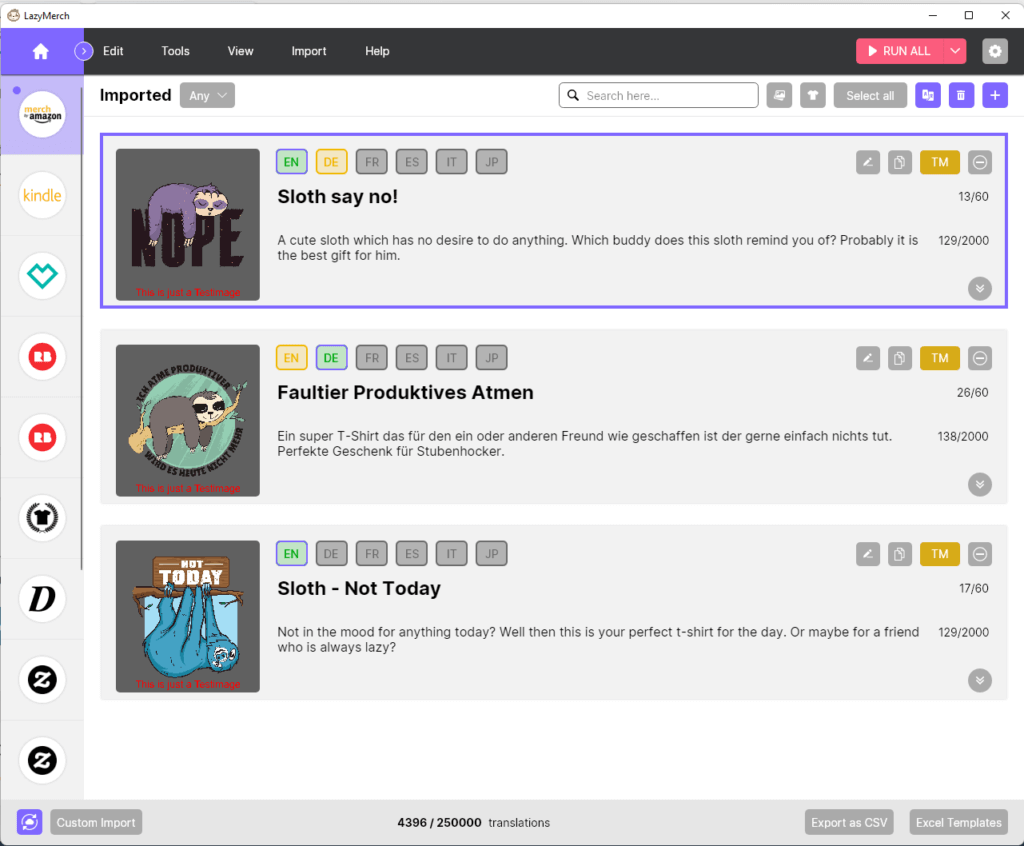 Automated trademark check
If you've been arround for a while, you know how quickly it can happen that you accidentally infringe a trademark. Under certain circumstances this can mean the closure of your Merch by Amazon account.
With our automated trademark check you will be warned of possible infringements before the upload and can intervene quickly and efficiently.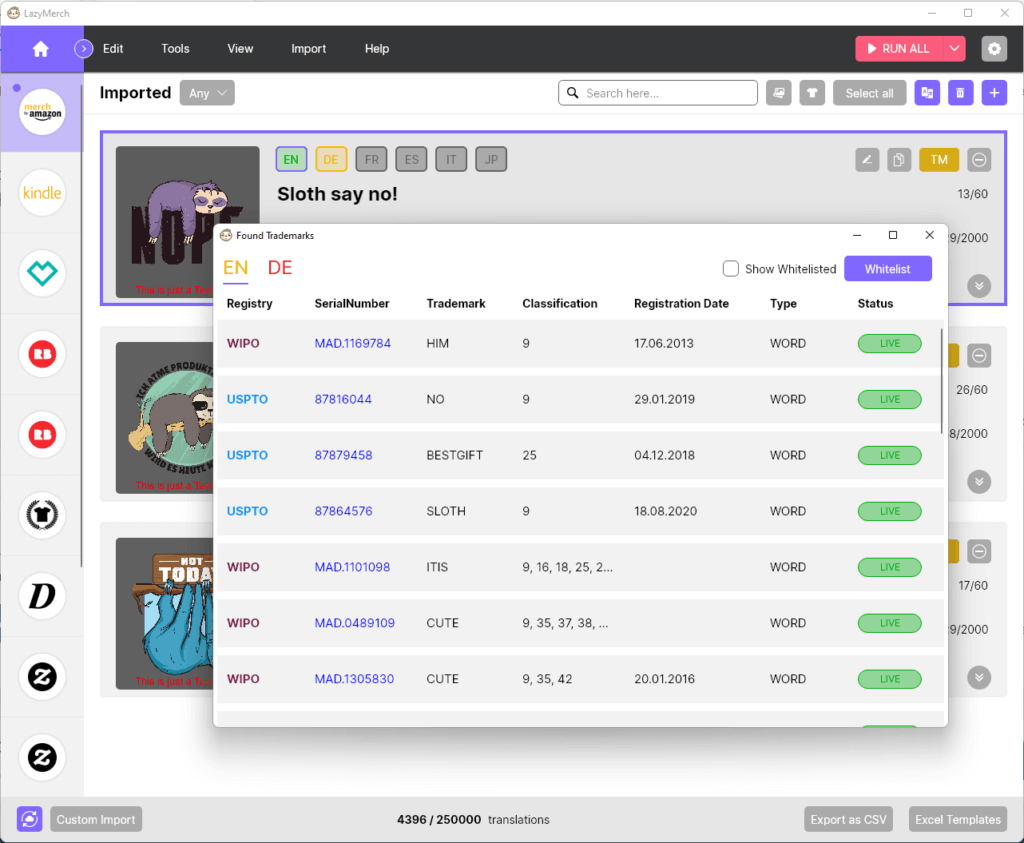 With our automatic translations via Deepl it is very easy to get high quality translations to your listings. The translation happens automatically when you want to upload to an appropriate marketplace of your choice.