Whitelist & Blacklist Feature
Many of you appreciate that in LazyMerch you can automatically search your listings for trademarks and get shown by some kind of traffic light system in the user interface if TMs are present or not. In the past, however, the results were very flooded, because there is trademark entries for pretty much every word. The only way to get a real overview was to examine and assess the risk potential word by word.
From now on you can get a better overview here and put irrelevant trademarks on your whitelist. In cases of link words or words of the everyday language use this can be helpful, in order not to indicate further the hits, which you would ignore anyway.
An explanation video can be found here: https://www.youtube.com/watch?v=G7Zeh3eXxXw
Whitelist
To whitelist specific trademarks you need the TM-Checker tool or the results of your Listing TM-Check. By right clicking on the SerialNumber you can whitelist the trademarks and they will not be shown in the future.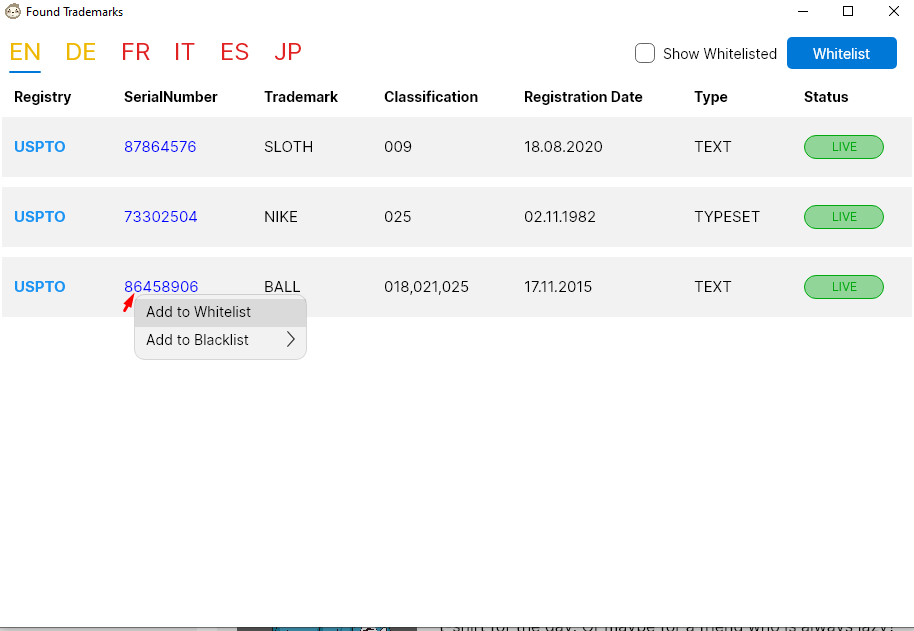 By clicking on the Whitelist button you can view and remove the whitelisted words.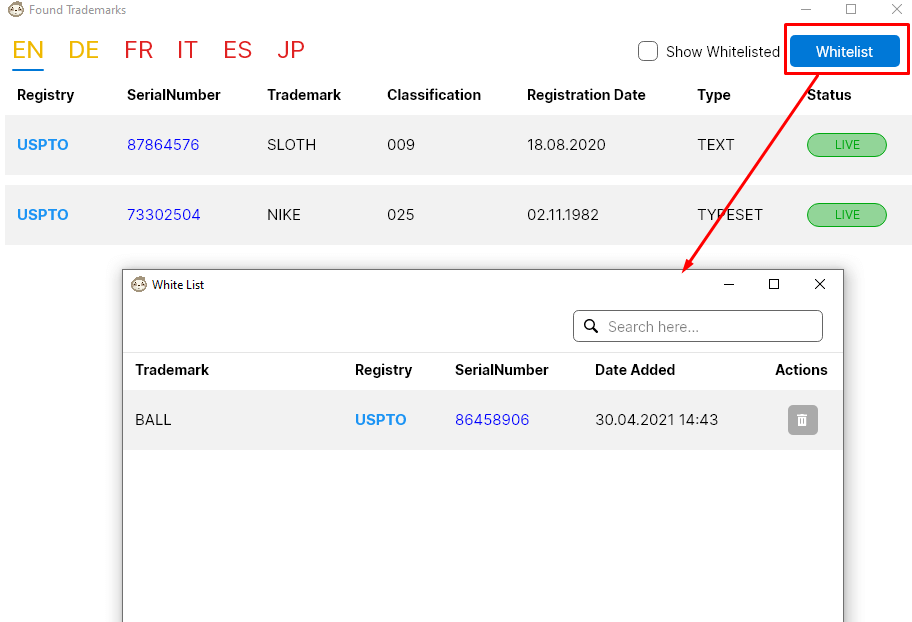 Blacklist
The Blacklist is used to add forbidden words to your list and to block the upload of a listing where this word occurs. For example, you can enter "gift" or "gift idea" for MBA, so that you do not accidentally slip through one of these words. At Spreadshirt there are sometimes words that are not allowed and prevent you from uploading. If you encounter such words, you can now enter them in LazyMerch and thus prevent your upload from ending in various retries in the future.
You can open the blacklist in the settings. You can add words manually for all platforms in the "ANY" section or by selecting the tabs for a specific platform.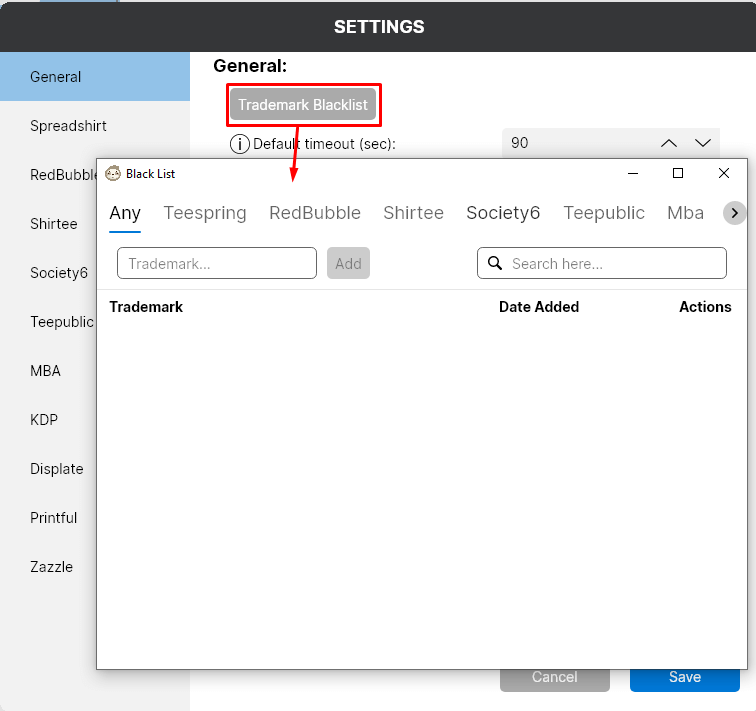 Similar to whitelisting Trademark serial numbers you can also blacklist these already entered TMs. So you can set LazyMerch to block the upload of a design & listing as soon as this trademark is found in it.